This isn't the first time we've decided to leave Yorkshire and sample what Cumbria has to offer (Check out our visit to The Plough Inn, Lupton). Thankfully our decision (and the two-hour drive through admittedly stunning countryside) was vindicated once again.
Nestled deep in the heart of Cumbria, Nent Hall is an 18th Century country house that's home to an 18-bedroom hotel, including three superior four poster bedrooms (one of which we were lucky enough to secure for the night) and the Coach House Inn, which offers an extensive seasonal pub menu.
Given that we arrived well after nightfall, the smell of the bar's open fire and the cheery welcome of the reception staff was just the tonic for two weary travellers.
After being promptly checked-in with the minimum of fuss and shown to our spacious, clean and comfortable (albeit slightly dated in the decor department) bedroom, we headed down to the bar for a couple of pre-evening meal drinks.
Following a pint of Great Taste Award-winning Wagtale Bitter, brewed not a million miles away at Northumberland-based Allendale Brewery, we set about our starters.
First up was a portion of crispy whitebait so generous it must have contained several schools of fish, accompanied by a fresh Mediterranean-style salad and a pot of tangy tartar sauce.
Our other selection for starter was the Goat Cheese Tartlet with Red Onion Marmalade and a Med-style garnish. The balance of flavours was impressive, as was the crispy freshness of the salad.
For our mains the Specials Board proved too tempting, leading us to opt for the Sticky Honey Teriyaki Salmon with Rice and Salad Garnish (deliciously seasoned if ever so slightly overcooked for this reviewer's tastes), and the Mushroom Ravioli, which was luxuriously creamy and generously filled.
As the portions were once again so plentiful, we ruefully had to decline the tempting range of desserts. Instead we finished off the last of our wine (a freshly crisp Chilean Sauvignon Blanc from Footsteps that was a great fit for both choices of mains) in front of the roaring fire before retiring to bed.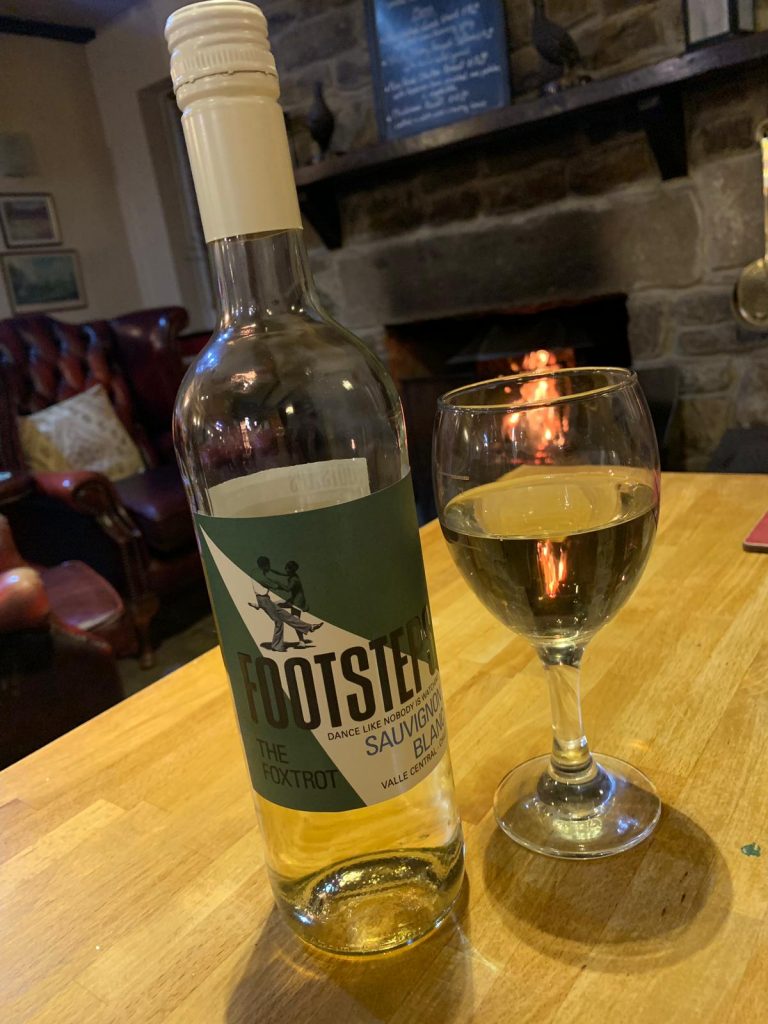 Waking to a wonderfully picturesque view after a restful night's sleep, after a quick cup of complementary tea and a Brontë biscuit (We knew there'd be a Yorkshire connection somewhere!), we headed down for breakfast where a cornucopia of cereals, yogurts, croissants, fruits and juices awaited us.
Careful not to give-in overly to temptation, we restricted ourselves to just a couple of croissants each before ordering our cooked breakfasts: a beautifully runny poached egg with flavoursome smoked mackerel; and a hearty English Breakfast including local sausage, setting us up nicely for a leisurely drive home past stunning Cumbrian scenery.
All-in-all Nent Hall is a beautifully-located hotel with a food offering that really demands attention, particularly at such a reasonable price. After a day of exploring the beautiful Cumbrian countryside, what could be better than coming back to a high quality evening meal in such a wonderful setting?